Atlantic City 2013 - What People Have Said...
"I wanted to say how great it was to see everyone and that I feel this show was one of the best in years. There is a rejuvenated attitude within the industry and it parleyed directly into the show." – Jeff Shanker of A-1 Limousine in Princeton, N.J.

"I appreciate [Chauffeur Driven's] tenacity to take this industry to the next level. You have some great support. Your future looks bright." – Tim Crockett of AirComm Chauffeured Transportation in Chicago, Ill.

"Congratulations on a great show. I think you surprised a lot of the naysayers who thought you couldn't pull off a successful show that size on your own. Not only did you do it, you excelled at it. I wish you nothing but continued success in the years to come and bigger and more awesome shows."
– David Brown of Premiere Transportation Group in Albany, N.Y.

"The Chauffeur Driven Show was a homerun! The whole CD staff put together a great product, and it showed. Everyone I talked to was very encouraged by the layout, the structure of events, and most importantly, the informative content that was provided. The buzz is out there, and I am sure only time will reveal that CD is the official 'East Coast' show!" – Michael Barreto of Flyte Tyme Worldwide in Mahwah, N.J.

"We had a very productive and excellent time at the first CD Show. Looking forward to next year." – Mert Onal of ZBest Executive Global Transportation Services in Baltimore, Md.

"Let me just say that the show was the best! The educational seminars were right on the mark, and having the right presenters was priceless. I took back a to-do list and learned so much. Our company will be an avid supporter." – Barbara White of VIP Transportation Group in Orlando, Fla.

"I cannot stop talking about the Chauffeur Driven Show! Everything was excellent and I am still super inspired. I soaked up as much information as I could and took many notes, and am anxious for the video from Keynote Speaker Guy Kawasaki and the audio from the sessions. I learned more than ever and my staff is so pumped up to experience and implement everything here at Blackhorse Limousine. I loved the Mentor groups, the Micro-sessions, everything. Not only did your show inspire me so much in that we learned more than in any other show, but it also had the best genuine entertainment as well. So much fun and [above all], there were zero conflicts or drama. The energy was just incredible. Great show!" – Claudia Corona of Blackhorse Limousine in Cypress, Texas

"I would just like to take a moment to thank [the Chauffeur Driven] team for an excellent show. Being from London, other shows that we have attended have not really had any workshops or seminars that are suitable for a global market, however we were able to take great ideas, inspiration, and knowledge and apply them to our business in the U.K. You made us feel so welcome, and we cannot wait to see what's going to happen next year." – Samantha Appleyard and Richard Taylor of Pegasus Executive in London

"I just wanted to congratulate you on the show and magazine. I enjoyed the show and thought the small breakout sessions [Micro-sessions] on the exhibit floor were smart, especially to locate them near the association pavilion. Great show!"
– Anthony Onorata of Adamo Limousine in
Allentown, Pa.

"Being in the transportation industry for 30 years, I have learned that the end result is not always the reflection of the effort but the Chauffeured Driven Show was. Your hard work was reflected in a great show and everyone that I spoke with agreed. I am sure that this is just the beginning of a long and successful journey for all of you I have been attending these shows since the early '90s and can attest that this was a wonderful show. I can hardly wait until next year." – Bruno Teixeira of Limousine Expert in
Fort Worth, Texas

"I have been attending shows for over 13 years, both West and East, over 20 shows total. My wife and I both felt that in terms of content, value, networking, events, and just plain fun, this was the best show ever. I agree with David Seelinger and numerous others: this is the only show to attend on the East Coast." – Doug Pooley of Colorado Limousine in Denver, Colo.

"I can't say it enough, thanks for a great show. The value is there for the Black Tie team and we're already looking forward to next year. Thanks to the Chauffeur Driven staff for a great show focused on enhancing the industry!" – David Lathbury of Black Tie Limousine in
Haverhill, Mass.

"Congratulations on a great show. I found the sessions to be informative and the networking outstanding. I will certainly attend again next year." – Linda Lindamood of Linder & Associates in Washington, D.C.

"What a great show! Maybe one of the best due to all of the drama surrounding this year's event. Just wanted to say that you rocked the house and I'm glad that I saved my one trip out to the East Coast for this show. Everything was fabulous!" – Johne Baker of A List Worldwide Transportation Services in Los Angeles, Calif.
See What Our Exhibitors Are Saying
"Congratulations on your first show, and I wish you the best of success. You did an awesome job at pulling this together and I am honored to be with Chauffeur Driven on this maiden voyage." – Apurva Patel of GroundWidgets

"The first Chauffeur Driven Show was awesome! Everyone was happy with the turnout, the seminars, the show floor, and the parties." – Rick Eichner of City Limousine Sales

"Congratulations on a very successful first CD Show! We're going to get tons of business from going to the show, and I look forward to the next one." – Vincent Crivello of Chosen Payments

"Congratulations to the whole CD Show team. Hell of a show." – Andrew Shoushanian of Versacom (Advertising Agency for Ford)

"The inaugural Chauffeur Driven show in Atlantic City was a huge success. The Rental Limo booth was inundated with a steady stream of traffic from the show floor. A big thanks to Chris Weiss, Eric Alpert, and the entire CD team for an amazing 2013 show." – Ryan Hilberth of Rental Limo
Via Facebook
"You guys did an amazing job … You would think that you guys have been doing this for years. Great job! See you next year!" – Mike Gay of Plaza Limousine in Tewksbury, Mass.

"This show was awesome!" – Julie Salk Dotan, J&B Executive Transportation in Troy, Mich.

"Loved the Micro-sessions ... great idea ... let's keep it up." – Dominic Lopes, A Shining Star Limousine in
Bayville, N.J.

"It was great to see all of our industry friends at the Chauffeur Driven Show! Thank you Chauffeur Driven for putting on such a nice event!" – -Metro Cars in Taylor, Mich.

"We had a great time being one of the official sponsors of the 2013 Chauffeur Driven Show! Hope everyone had a great time this year, and we hope to see you there again next year!" – AJL International in Fort Worth, Texas

"The Chauffeur Driven team needs to be commended for a job well done. What a terrific job you guys did with Association Pavilion. The micro sessions in the center were off the charts. More traffic at the LILA both then all our other previous shows added together! Great Event!" – Doug Schwartz of Executive Limousine in Bellmore, N.Y.

"Had great time at CD trade show." – Afzaal Iqbal of Crystal Classic Coach in Sterling, Va.
Via Twitter
| | | |
| --- | --- | --- |
| "@Chauff_Driven had a great conference and trade show this past week! We were happy to attend and speak at the workshops!" – Andi Gray @StrategyLeaders in Stamford, Conn. | | "We loved this year's #ChauffeurDriven show! Here's to many more!" – Johnny Greene @ETSIntl in Boston, Mass. |
Via LinkedIn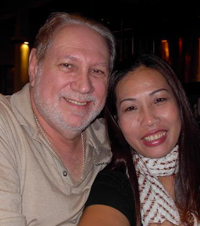 "Meant to write earlier about the 2013 CD Show. It was a great success! Specifically, the way Association Alley was positioned led to better exposure and more contacts. Looking forward to next year." – Perry Levin, Amalgamated Limousine in Rockville, Md. & Treasurer for the MLA
Via Snail Mail
| | | |
| --- | --- | --- |
| "Best show ever!! Amazing! Great workshops, food, organization, networking, etc. Thanks to you and all the people at CD Magazine." – Claudia Pereira of ABC Airport Service in Ossining, N.Y. | | "Thank you for getting me out of my shell and into the world of limousines! My company is thriving now that I have made myself known to others! I had a great time and I am looking forward to the next limo show. I can't express enough the gratitude I have for your thoughtfulness. See you next time!" – Sara Alkurdi, Avalon Limousine in Bryn Mawr, Pa. |
| "I wanted to follow up and thank you for the opportunity to work with you on your event. The show was great. We are looking forward to working with you in the future and will be attending your shows every year." – Jordan Sanders of Hollowsands Limousine, LLC in Philadelphia, Pa. | | "Great show last week, amazing how well organized and smoothly it was operated for your first year." – Randy Allen of James Limousine Service, Inc.in Richmond, Va. |
| "The show itself seemed to be a spectacular success and the entire team at Chauffeur Driven should be proud of this accomplishment. To pull off such an event has to be quite an undertaking. Congratulations to the Chauffeur Driven team!" – James MacGilvray Sr. of Partners Executive Transportation in Whitestone, N.Y. | | "Could not agree more with the summary of the show! Kudos to the Chauffeur Driven team and providing a great show!" – Tracy Hodge-Raimer of Your Private Limousine in Buffalo Grove, Ill. |
| "Thank you to you and your team for an awesome event." – Kristie Carter of 317Limousines in Indianapolis, Ind. | | "Great Job at the Chauffeur Driven Show!!!!!!!!" – Mark Stewart of CLI Worldwide in Los Angeles, Calif. |
| "The show was fabulous! Love it!" – - Jan Cherrier of Premier Transportation in Minneapolis, Minn. | | |