Displaying items by tag: sales
---
Selling Value, Verticals, and Versatility
---
Are you concerned about pricing strategies or tight margins in an ultra-competitive climate, or do you struggle to find creative ways to close sales within vertical markets? Do you know the best methods to create and provide value in your service so that prospects and customers alike are more interested in what you offer rather than seeking the lowest price? Lucci will explore that and more, including adapting pricing and fostering an effective company culture so that every touchpoint is an opportunity for added value.

Presented by: Ken Lucci of Driving Your Income
---
Client Retention and Proactive Service Recovery in a Buyer's Market
---
Largely due to the rise of TNCs in the ground transportation market, it's become clear that we are in the midst of a buyer's market. As a result, if your company isn't doing everything possible to accommodate and cater to your client base then they're likely to find another service. This session is designed to help your company be as a proactive as possible when it comes to retaining your client base. You'll learn the benefits of keeping ahead of the curve and having policies in place to appease clients when a customer service issue arises.

Presented by: Colin Devine, CEO of Devine's Worldwide Chauffeur Services and Mike Zappone, President of All Transportation Network
Moderated by: Jason Sharenow, COO of Broadway Elite
---
An Effective Game Plan for Hiring, Compensating, and Training a Salesperson
---
This session will give you all of the tools and tips you need to find, compensate, train, and motivate that oh-so-elusive salesperson. From training advice to salary and benefit packages to keeping them motivated and high energy, this session will cover it all and will dramatically improve your chances of recruiting and maintaining a successful salesperson or team.

Presented by: Lisa Censullo of ACCESS Boston, and Art Miesemer of RMA Worldwide Chauffeured Transportation
---
Present Like a Pro: From Sales Call to Stage
---
Did you know that some statistics show that more adults have anxiety about making a speech than dying? If you're one of those people that agonize over speaking to strangers, don't freak out! This is the session for you. Accomplished speaker Bill Atkins will not only offer tips and advice on speaking to groups of various sizes, but also help you overcome your anxiety over public speaking. You'll learn how to build confidence and gain insight on alleviating nerves and stress, so that by the end of the session you'll be prepared to give that speech you were dreading or make that sales presentation to close an important deal.

Presented by: Bill Atkins of Bill Atkins Marketing
---
The Pitfalls of Contracts and What to Look For
---
You'll learn how to negotiate your charter or shuttle contract like a boss in this session by ensuring that it safeguards your company and doesn't set you up for failure with early-out clauses, liquidated damages, unrealistic reporting, or unfavorable payment plans. It will focus on a sales-driven approach from proposal process to signed contract with a special emphasis on research-driven negotiation (not just best practices).

Presented by: Carolyn Callahan of Reston Limousine and Patrick O'Brien of O'Brien & Associates
---
Networking 101: Out of Your Shell and Into the Mix
---
It's no secret that networking is critical part of success in our industry, but sometimes it can be difficult to master this vital skill, particularly for those new to the biz. This session is designed to transform you from a networking novice to a seasoned pro. We'll show you the do's and don'ts of networking as well as best practices for interacting with people of all ages. In addition, our presenters will provide an overview of the best places to network, including small functions, charitable events, massive conferences, or even online environments. This session will include role-playing scenarios to get you right in the thick of things.

Presented by: Tracy Raimer of Windy City Limousine, and Nancy Vargas of DH2 Chauffeured Transportation
Seizing Opportunities With Millennials,
Hospitality & Tourism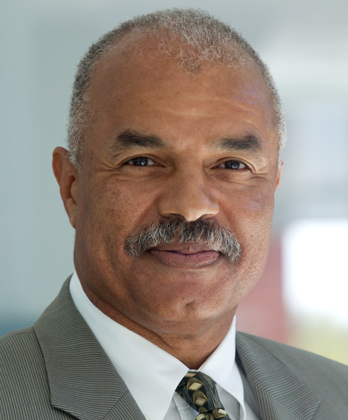 Jeffrey Montague
Temple University's School of Sport, Tourism, and Hospitality Management
Millennials are quickly accounting for a significant portion of the workforce, and understanding them will become increasingly important over the next decade, both in terms of employment and marketing your company to the societal shift their lifestyles present. You'll also learn about the impact their increased professional presence will have across the globe, how to harness their social media savviness, branding the hospitality industry accordingly, and the Millennial thought process itself. This session will leave you with a strategic outreach plan and a better understanding of how this generation is changing not only the workplace but also overall expectations.
Are You Making Money?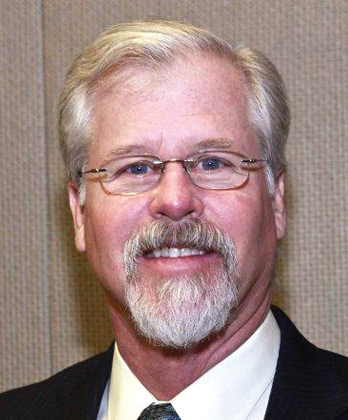 Dawson Rutter
Commonwealth Worldwide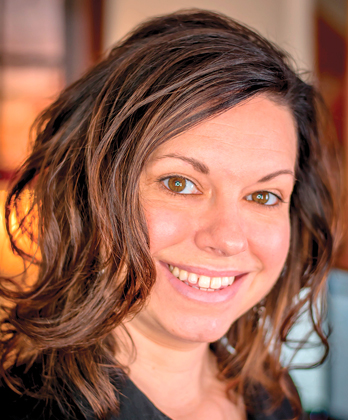 Jessica Bouelerice
The LMC Group
In this session moderated by Broadway Elite Worldwide's Jason Sharenow, industry veteran President/CEO of Commonwealth Worldwide Dawson Rutter and The LMC Group's Director of Finance Jessica Boulerice will use their expertise to help you take a closer, critical look at the financial health of your company while exploring ways to bolster your profit. We'll help you keep your bottom line and profit margin in check by focusing on the full range of areas to keep tabs on. Take a look at a sample P&L sheet to get a handle on how to break it down, examine your variable and fixed costs, learn how important it is to know your gross profit margin to the percentage point, identify the most crucial KPIs you should be tracking monthly, scrutinize market forces, find out the real cost of carrying A/R debt and more with this session that aims to give you all the tools you need to analyze not only your company's money-making realities but also its potential.
---
Everybody Sells: Seizing Opportunities To Build Your Revenue
---
They say that getting sales is like grabbing at low-hanging fruit. Well, that fruit is ripe and ready for picking. Geared with the small operator in mind, this informative workshop will show you how to maximize your profits and growth by snaring business that is within your reach. Join us to get an education on how to turn leads into money and get the most of the business available in your market. We'll also give you a run down on services and resources that are available to a business on the move, and prepare you for hiring or increasing staff.

Presented by: Kim J. Garner of Best Transportation and Kimberly Vissak of Build a Team Consultants
---
Competing in a Global Economy and on an International Stage
---
This session is led by international operators but the issues apply to all operators regardless of country who are looking to better serve customers globally. Topics discussed will include how technology has changed customer expectations (in terms of speed and transparency); duty of care and insurance issues, specifically how your policy applies in a global market with international affiliates; marketing your services abroad to local clients and managing those large events; and the potential pitfalls to avoid and ways to exceed their expectations.

Presented by: Guillaume Connan of Chabe, Kris Korkian of Penguin Cars & Limousines, Aditya Loomba of Eco Limos and Farooq Saleem of Sovereign Executive Cars