Tradeshow
2019 Austin Executive Retreat Articles

2019 Austin Executive Retreat Articles

Executive Retreat Is Ready to Get Weird in AUSTIN
(Published CD 12/2018)

The locals in Austin, Texas, have given their city the unofficial motto of "Keep Austin Weird" as an homage to the distinctive, cool energy that truly sets it apart from the state's other bigger metropolises. This spring, 200 operators will have the chance to experience the weirdness firsthand when Chauffeur Driven brings its fifth annual Executive Retreat to the capital of the Lone Star State from May 5-8, 2019.



2019 CD Show Boston
2019 Boston Show Articles
---
---
---
---
---
---
---
---
---
2020 CDNLA Show Vegas
2020 Vegas Show Articles
First Chauffeur Driven/NLA Show Hits the Jackpot
(Published CD 03/2020)
With just under 2,000 operators, exhibitors, and sponsors rolling into Mandalay Bay Resort & Casino on February 22-26 from all over the globe, it's safe to say that the first Chauffeur Driven (CD)/National Limousine Association (NLA) Show was a jackpot. From standing-room-only educational sessions and a bustling show floor to a ground-breaking keynote and truly rocking after-hours parties, the positive energy was felt in all corners of the event. Many thanks to our committees, staff, attendees, and sponsors—especially Title Sponsors Grech Motors and Ford-Lincoln Limousine & Livery Vehicles—for making this event one that will not be forgotten. Social media—not to mention our inboxes—has been abuzz with effusive praise and enthusiasm, with "Best Show Ever" being shared frequently.
---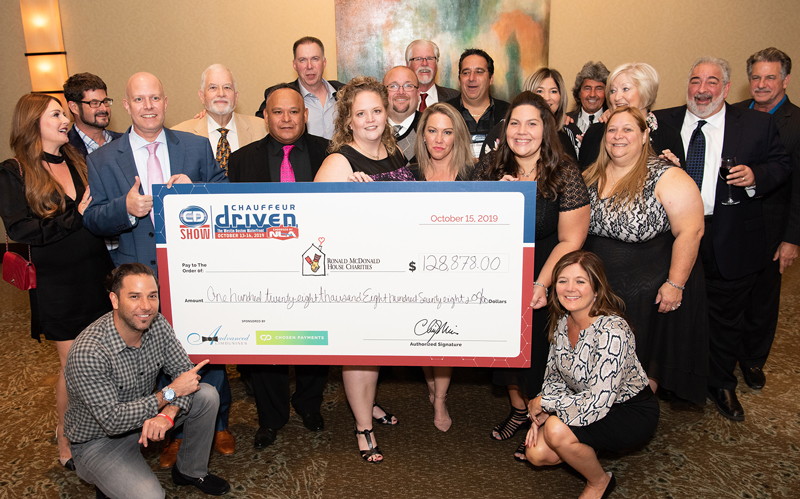 The Harold Berkman Memorial Fund Showcases the Industry's Generosity
(Published CD 01/2020)
When it comes to philanthropy, our industry has so much to be proud of: Whether it's helping to make a sick child's wish a reality, collecting canned goods for a local food bank, organizing a companywide team to raise money for a walk-a-thon, or quietly donating money and/or time to help out an industry friend or colleague in need after a natural disaster—not to mention association fundraisers such as golf tournaments—the benevolent efforts of chauffeured transportation operators and vendors are impressive. Above all else, this highly collaborative industry remembers to take care of those who need assistance the most.